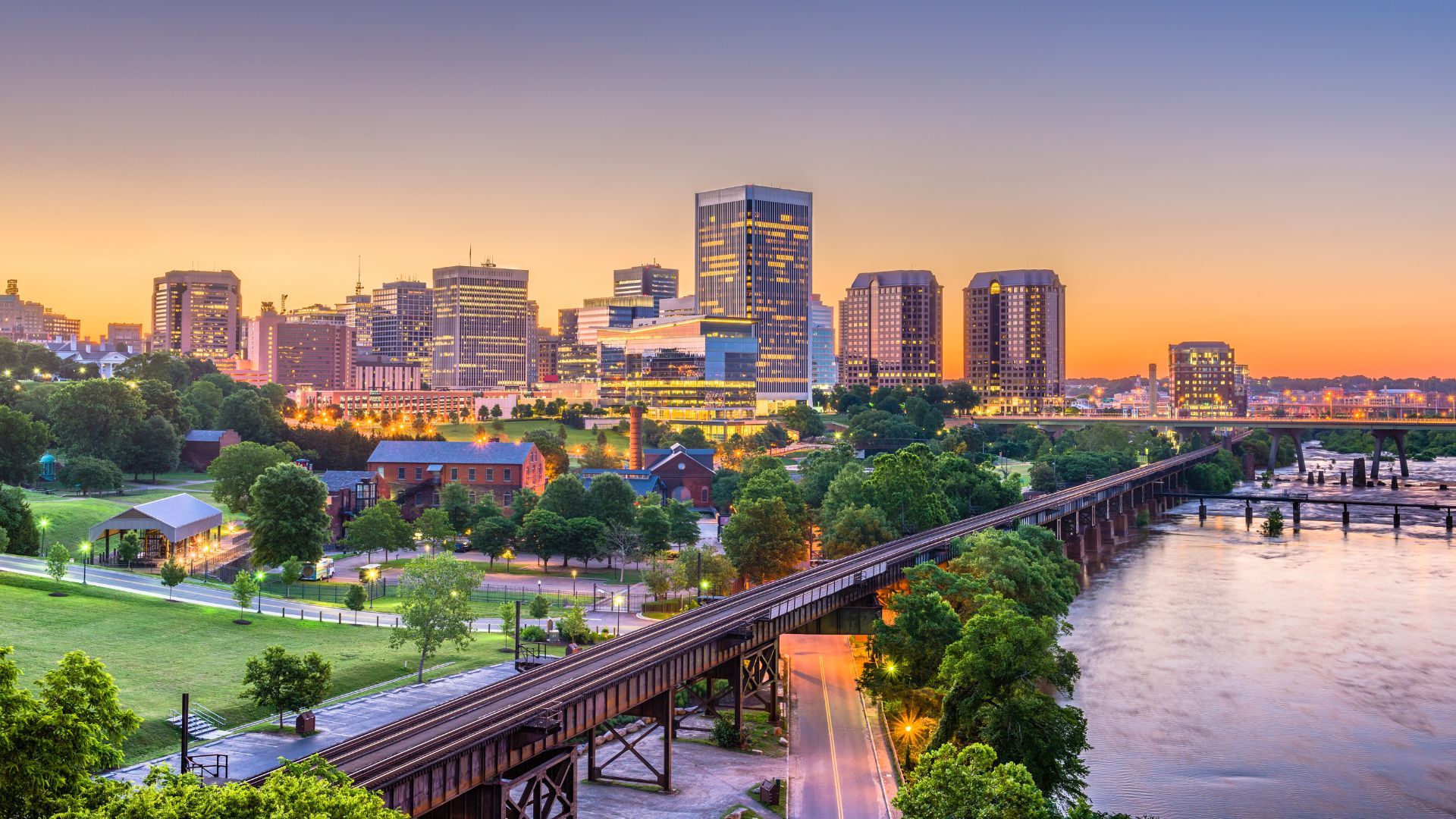 Virginia, commonly referred to as "The Old Dominion," was one of the first states to recognize and accept the need for CPR training for high school graduates in 2016. It has also included specifications on CPR requirements and their different levels of certification for nurses and doctors, educational staff and caretakers, and professions operating with vulnerable categories.
According to the Virginia State AED Law, in order to successfully operate with an automated external defibrillator (AED), basic training (level A) in performing cardiopulmonary resuscitation (CPR) is required. This is regulated on a national level, and the course in both AED and CPR must be done through a valid institution recognized by the Board of Health.
Aside from the common requirements for CPR certification for health workers, nurses and caretakers, let's find out what are the state CPR guidelines for Virginia in other fields and industries.
CPR Requirements For Virginia High Schools Students
The state of Virginia has decided to incorporate the US state guidelines on mandatory CPR certification requirements, and since the school year of 2016/ 2017, all ninth-graders and above were required to be properly trained for:
Emergency first aid situations
Performing Cardiopulmonary resuscitations (CPR)
How to handle an automatic external defibrillator (AED)
Accentuating the 'psychomotor' aspect of these skills, a mandatory hands-on practice or test confirming the knowledge of the technique is necessary to be granted a certificate or to pass a CPR class, whether it's taken outside of the school district, or within the school's classes curriculum.
Moreover, all the courses and training in using defibrillators, performing rescue breathing, chest compressions, or mouth-to-mouth resuscitations must be done according to the latest evidence-based guidelines, supported and followed by the national community standards, including the inevitable hands-on manikin practices.
This means online CPR classes and certificates will not be taken into consideration since they lack the crucial practical element of the course completion.
A good example of such program courses are the ones conducted and instructed by the American Red Cross and the American Heart Association (AHA) – the same institution providing updates on the most recent practices and guidelines in the field.  
For schools and students in Virginia to meet all the above-mentioned criteria, there are two basic programs with different lengths and course materials to choose from. They are presented in the table below.
| | | |
| --- | --- | --- |
|   | Student CPR Certification (Awareness Level) | Community CPR Certification |
| Needed Supplies and Equipment Materials | Adult Manikin | Infant and Adult Manikin+ AED Trainer |
| Initial Training Time | 20-30 minutes | 4-5 hours |
| Visiting Online Courses | 3.5 hours + test (30 minutes) | 3.5 hours + test (30 minutes) |
| Hands-On / Practise Time | 5-10 minutes | 20-25 minutes |
| Certification Included | No | Yes (valid for only 2 years) |
In Virginia, the basic training program (the Awareness Level Program) is completely free since it's mandatory to receive the basic minimum level of US-accepted education for future employment opportunities.
All these regulations were included in the Virginia Statute with the House Bill 2028, otherwise popular under the name "Gwyneth's Law". 
The Story Behind Gwyneth's Law
What cleared the path to endorse the House Bill 2028 was a sad and shocking story. A young girl named Gwyneth Griffin from Stanford had a minor heart issue, which didn't represent a threat to her everyday living.
Until one day, she collapsed on the running tracks out of the blue, while there was no one around her who was able to perform CPR or rescue breathing.
Though her parents and her classmates found an AED and Gwyneth regained her pulse, she eventually died after spending 5 weeks at the hospital. This was because of the lengthy period of emergency response which caused irreparable brain damage and major organ failure.
The incident took place in 2012, and her parents' struggle paid off, resulting in voting the Gwyneth's Law in 2013. This law has three major consideration components:
Placing AEDs in all Virginia public schools
Mandatory CPR training for teacher and educational staff
Incorporating CPR training and/or certification as a high school graduation requirement
The law was signed in 2013, and the first two components were effective with the moment of signing. The CPR requirement or graduation became effective later on, in 2016, increasing the awareness and chances of emergency response by bystanders by approximately 75,000 Virginia citizens by the end of each school year. 
Virginia CPR Requirements for Teachers and Educational Staff
In order to be granted a teacher's license or stay employed as a teacher and renew the license in the state of Virginia, CPR and first aid training and certification are mandatory. 
The Educational Board and the Board of Health have strictly instructed all school boards to pay attention to the following details:
At least 10 persons of the entire educational staff and teachers within the schooling institution can instruct CPR, first aid, and AED to their students.
At least 3 employees have a valid certificate (2 years validity) in performing CPR, using an AED and the basic first aid techniques / the number is reduced to at least 2 employees if the educational institution has less than 10 employees.
If there's at least one student diagnosed with diabetes, at least two employees must be trained to administer glucagon or insulin / at least 1 employee if the educational institution has less than 10 employees.
If there's a school nurse, physician, or nurse practitioner employed in the educational institution, they're the first responders in cases of sudden cardiac arrests, providing CPR, first aid, and AED training, or administering shots such as insulin.
In order for CPR certification to be accepted, it must be provided by a recognized private provider of CPR classes that have the same level of training programs as the nationally recognized programs of AHA and the Red Cross.
CPR Requirements for EMS Technicians in Virginia
Emergency Medical Services (EMS) have different levels of EMS technicians within their rows, with paramedics being the highest level. On a national base, it is agreed that all paramedics must hold a CPR certificate of the highest level (D), which matches the certification of doctors and nurses. However, the basic requirements to become an EMT in the state of Virginia require completing a course followed by a practical test confirming the knowledge to handle the following situations: 
One and Two Rescuer CPR level of certification – adults and children/infants
Complete Airway Obstruction (performed on both, conscious and unconscious victims)
Complete Airway Obstruction – ( performed on an unconscious infant, or conscious and choking infant or baby)
CPR Regulations in the Virginia Administrative Code
The Administrative Code of Virginia regulates administration institutions and building. For that instance, here are some basic CPR regulations for administrative staff workers:
At least one staff member in an administrative building who holds a valid CPR certificate (not older than 2 years)must be present at all times
All staff members who have a valid certificate shall be listed and publicly displaced in the facility
The list must be kept up-to-date
It is also stated that the CPR certificate must be granted by some of the following institutions:
American Safety and Health Institute
Wrapping Up
Performing CPR and automatic defibrillation is crucial for choking and sudden cardiac arrest victims. It gives them an actual chance to see the light of day once more, considering the average response time of emergency responders is 7-14 minutes, depending on the traffic and the area.
In the state of Virginia, the unfortunate death of the young girl Gwynneth has put these thoughts into action, creating a net of interconnected laws in the field of mandatory CPR requirements.